Health Insurance and other
products for Individuals
and Families

If you are a California Resident and know which health plan or company you want, you may click on one of the links below that will take you to the relevant web site. Before you proceed, we strongly recommend that you read the information that follows to be sure you understand a little about how health plans work and also about our philosophy if you wish to have us represent you as your agent. We do not currently offer health plans from other states but hope to have them available soon.

---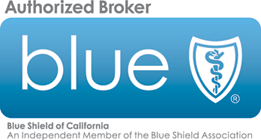 ---

Basics of Individual Health Insurance

Most of the challenge in purchasing health insurance is understanding the differences between the many plans available and how they will perform under various circumstances (i.e., a routine doctor visit, emergency care, prescriptions, etc.). Although some of our clients prefer to have very low out-of-pocket expenses and are willing to pay higher premiums to manage them, in many cases the lowest overall costs can be achieved with a higher deductible and higher copay plan -- this is not "bad insurance", you are simply choosing to pay more of the routine costs yourself. In general this will work well because you do not trade dollars with the insurance company (in other words you do not pay premiums for services that you are likely to need just so the insurance company can pay them when they come up). Remember that the insurance company has costs in evaluating and paying claims so in general you will save money by paying for most routine expenses out of pocket.

Now that the Affordable Care Act (ACA) is largely implemented, there are two basic methods for you to shop for and purchase individual health coverage in California (some states have only the first method).

1) Use the state-run healthcare marketplace (Covered California) -- or

2) Purchase directly through an agency or the insurance company

All plans that are available through Covered California are also available directly and there are some additional plans available directly that are not available at Covered California.

IMPORTANT - for low income consumers there may be tax credits and other cost reductions available, these are only available through Covered California. Anyone can use Covered California however if you are not eligible for the credits, there is no advantage and you will have to provide a bit more information (to qualify for the credits) than if you go directly to the insurer or use an agency. The prices are the same no matter which method you choose.

Effective January 1, 2014, individual and family plans are guaranteed-issue in California! This means that during an annual open enrollment period the insurance companies must offer to sell you an individual or family policy based solely on your age and residence address. In some states, but not Claifornia, a surcharge of up to 50% can be added if you are a current or recent smoker.

As with small group plans, the premium rates can only vary based on age and location (your home zip code), and they cannot be increased, nor can your policy be cancelled simply because you have had claims or you became ill.

Open Enrollment - Very Important

Although health insurance is now guaranteed-issue, you may only apply during open enrollment. This is to ensure that people do not wait to enroll until they become ill or injured.

Initial Open Enrollment - During 2013 and 2014 there is an extended open enrollment period from October 1, 2013 until March 31, 2014. Any application submitted on or before December 21, 2013 will be for a policy starting on January 1, 2014, after that any application that is submitted by the 15th of the month will have an effective date on the 1st of the next month (so an application submitted by January 15th will have an effective date of February 1st); any application that is after the 15th of the month will have an effective date on the 1st day of the second month (so an application submitted on January 16th will have an effective date of March 1st). March 15th is the last day of open enrollment for an effective date of April 1, 2014

Annual Open Enrollment - After March 2014 there will be an annual open enrollment period from October 15 until December 7th each year with policies effective on January 1st of the following year.

Special Open Enrollment - People may enroll in an individual plan if they experience a qualifying event. Covered California has extensive rules, some of which apply also outside of Covered California:

Individuals may enroll in a Covered California Health Plan or change their Covered California Health Plan when any of these events happen: A qualified individual or dependent loses Minimum Essential Coverage (MEC); A qualified individual gains a dependent or becomes a dependent through marriage, birth, adoption or placement for adoption; An individual who was not previously a citizen, a national or a lawfully present individual gains such status which makes them newly eligible for coverage; A qualified individual's enrollment or non-enrollment in a Covered California Health Plan is unintentional, inadvertent or erroneous and is the result of the error, misrepresentation or inaction of anyone involved with Covered California or the Department of Health and Human Services; An enrollee adequately demonstrates to Covered California that the Covered California Health Plan in which he or she is enrolled substantially violated a material provision of its contract in relation to the enrollee; An individual is determined newly eligible or newly ineligible for premium assistance or has a change in eligibility for cost-sharing reductions, regardless of whether the individual is already enrolled in a Covered California Health Plan; An individual whose existing coverage through an eligible employer-sponsored plan will no longer be affordable or provide minimum value; and A qualified individual or enrollee gains access to Covered California Health Plans as a result of a permanent move to California.

Starting an Application

Most individual policies can be reviewed and applied for online. Once you know what you want, you may use the links above to go directly to the website of the insurers and begin an application. Note - If you wish to use us as your agency through Covered California you will need to request that we be designated as your agent.


Return to top


COBRA (the Consolidated Omnibus Budget Resolution Act of 1985) is a law passed by the U.S. Congress on a reconciliation basis and signed by President Reagan. Among among other things, COBRA mandates an insurance program giving some employees the ability to continue health insurance coverage after leaving employment. COBRA is technically group coverage purchased by an individual who wishes to remain covered under the benefit plan he or she had through the employer. COBRA eligibility is restricted to companies with 20 or more employees so many states (including California) have created complimentary programs for employees of smaller Companies. COBRA and Cal-COBRA are administered through the employer or insurer and it is their responsibility to inform newly eligible individuals of the options, terms and conditions of maintaining coverage. COBRA and Cal-COBRA are both limited in duration, that is you can keep the policy for a specific length of time and then your eligibility expires and you must obtain coverage elsewhere if you want to remain insured. Although most insurance premiums cannot be paid for with funds from your HSA, COBRA premiums are an exception, so if you have an HSA you CAN use your HSA to pay for them.

If you are on COBRA or are considering it, it is worthwhile to look at individual policies as an option. An individual policy may be less expensive, however it may not have access to the same network of doctors and hospitals as your group plan so make sure you understand the differences.



Return to top


Individual dental and vision plans are available with many of the insurers we represent. Many of them allow you to select dental and/or vision coverage on the same application as your medical coverage, although with some the application is separate. If you see or plan to see your caregiver on a regular basis, these can be a good value for you. The most cost effective dental plans are Dental HMO plans (DHMO's) but they are only a good choice if you have or can find a dentist in the HMO network, so it is extremely important to do a little research on which dentists are in the network before deciding on a DHMO. Individual PPO plans usually have a waiting period for major procedures and a relatively low annual benefit -- often $500 to $1,000 per family member.

As a side note, if you have an HSA you can use it to pay for your out-of-pocket dental and vision care expenses so that is another way to reduce the cost of care.